Veneers – Fort Mill, SC
Transform the Appearance of Your Smile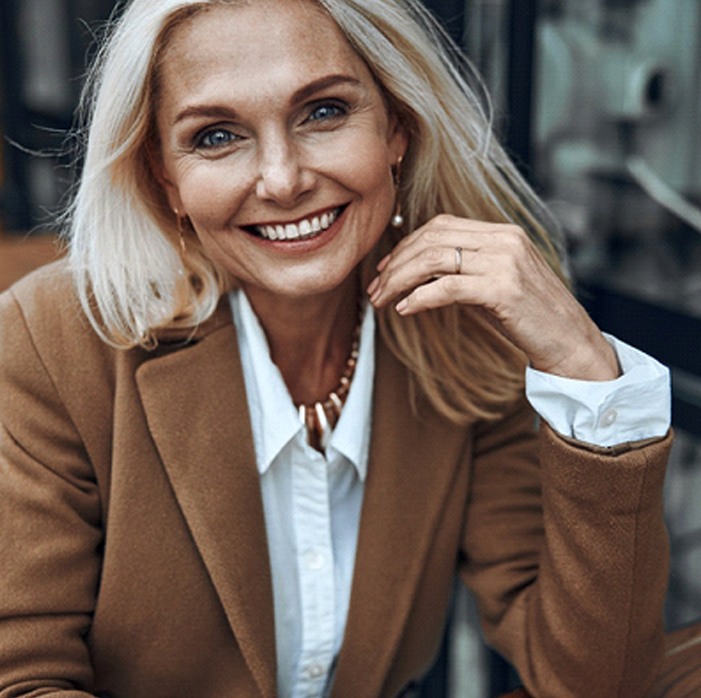 As much as we all wish we had the perfect smile, it is common to have imperfections that litter the teeth. The good news is that there are a variety of cosmetic dental solutions that can help you to achieve the pearly whites that you've always dreamed of. At Southlake Family Dental, Dr. Priya Chougule provides customized dental veneers in Fort Mill so you can transform the appearance of your smile. Schedule a consultation with us to learn if veneers are the right option for you!
What are Dental Veneers?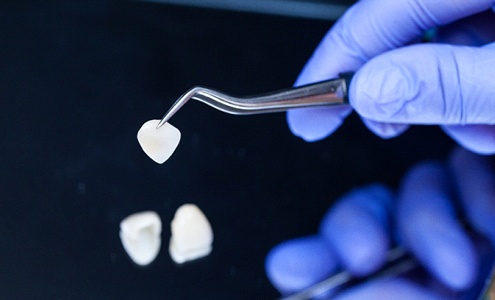 Veneers are thin shells of tooth-colored porcelain that are placed over the front surface of the teeth in order to mask imperfections. This durable, natural-looking material is able to conceal a single damaged tooth or a mouthful of cosmetic flaws. Usually, veneers are used to address teeth that are chipped, gapped, misaligned, misshapen, discolored, undersized, and more!
The Process of Getting Veneers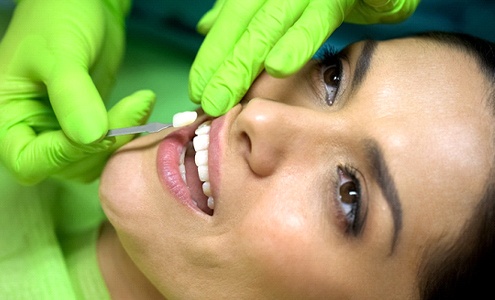 In general, it takes two appointments to place your veneers. During your first visit, Dr. Chougule will prepare your teeth by filing down a minimal portion of your enamel to ensure the veneers will lay flat against the line of your smile. Once your teeth have been prepped, we'll take impressions to send off to the dental lab and place temporary veneers while your final ones are being crafted. In a few weeks, you can return to the practice where your veneers will be adhered to the teeth. Then you can show off your new and improved pearly-whites!
The Benefits of Veneers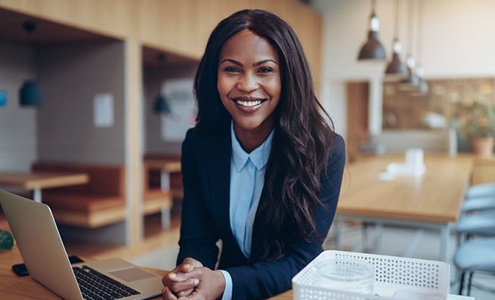 There are numerous benefits you can expect to experience when you get your veneers. Here are just some of them:
Natural appearance: The dental porcelain used to make veneers appears just like natural tooth enamel.
Quick process: Veneers can be placed in as little as two appointments.
Permanent whitening: Veneers are more resistant to staining than natural tooth enamel, so you won't need to worry about discoloration from dark pigmented foods or beverages.
Long-lasting: When cared for properly, veneers can last upwards of 15 years before needing to be replaced.
Understanding the Cost of Veneers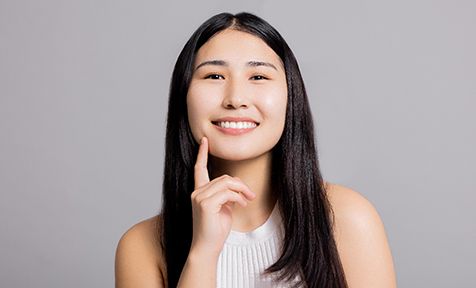 If you want a comprehensive method of improving your pearly whites, then you'll likely want to consider getting veneers. Porcelain shells can cover up most minor dental imperfections, from stained to misshapen teeth. However, you'll also want to know the price of the treatment before jumping on board, this way there aren't any surprises on the bill. To get an accurate estimate, be sure to schedule a consultation with our team. We'll create a custom treatment plan, walk you through the cost, and even discuss alternative cosmetic options to consider. Read on to learn more about the cost of veneers.
Cost vs. Cosmetic Dentistry: What's Best For Me?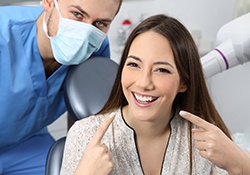 While veneers provide a wide range of advantages for upgrading your smile, they aren't the only cosmetic treatment you can benefit from. Our team offers several other services, each with its unique price point and advantages. Here are some of the procedures we offer and how they compare:
Teeth Whitening – As one of the most popular cosmetic solutions, professional teeth whitening is an affordable way to effectively brighten your smile. With a custom take-home kit, you can achieve your desired results in just a couple of weeks. This option won't affect the size, shape, or spacing of your teeth.
Dental Bonding – While this method is similar to veneers, it uses composite resin to alter the color, size, and shape of your teeth instead of porcelain shells. This can be completed in just a single appointment, and you can expect to enjoy your results for several years before needing touchups.
Gum Recontouring – If you have a "gummy" smile or excessive gum tissue, our team can reshape it so that your beautiful teeth underneath are revealed. Since gum tissue doesn't regenerate on its own, your results will be permanent. However, this won't directly affect the color, size, or shape of your teeth.
Veneers – Porcelain veneers typically come at a higher price range than other services, but the advantages they provide make them worth the investment. Not only do they address multiple dental flaws at once and can be completed in just two appointments, but they can last 15 years or more with proper care!
How to Make Veneers Affordable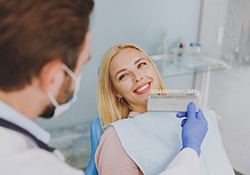 Since veneers are considered a cosmetic service, they won't usually be covered by insurance. Even so, you may have alternative solutions for making your treatment more manageable. Our team offers an in-house membership plan that can give significant discounts on all procedures, including veneers. We are also partnered with CareCredit, which can help break up the overall price of your veneers into monthly installments with little to zero interest! Speak with our team if you're interested in veneers, and we'll be happy to help you plan out your payment strategy.