Meet Your Friendly Dental Team – Fort Mill, SC
Expertise Where It Matters Most
Not only does our team have multiple members with over a decade of dental experience, but Dr. Chougule also regularly takes the time to train them herself. This keeps their skills sharp and ensures they are able to use the latest technology, both of which directly benefit our patients when it comes to their comfort and care. They also love getting to know our patients and helping them feel right at home, and you can learn a little more about everyone below.
Jessica, Front Office Administrator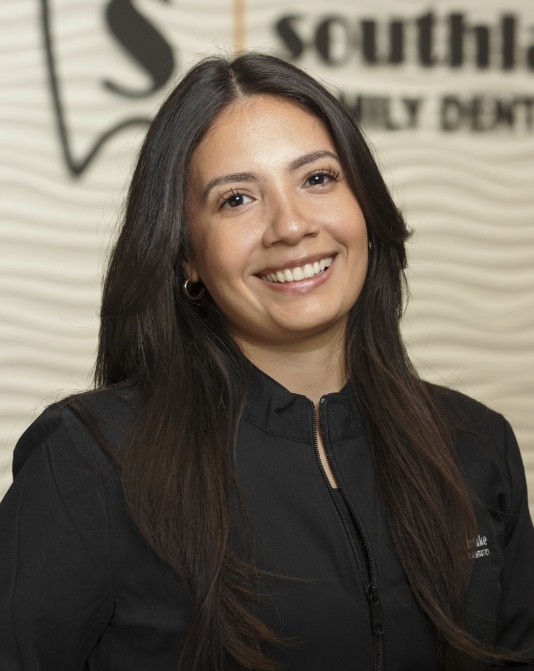 Jessica is originally from Staten Island, and she's worked in the dental field for almost 15 years now. She loves getting to meet new patients, build strong relationships, and spend so much time with her awesome coworkers!
Jessica's family is her biggest support, and they have lots of important traditions. When she has free time away from the dental office, some of her favorite hobbies include using her Peloton, riding her bike outside when the weather is nice, traveling, and trying new foods.
May, Insurance Coordinator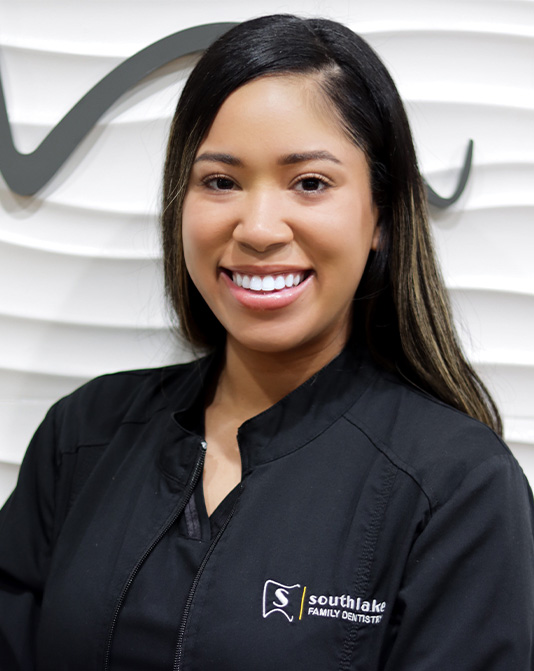 Born and raised in Indian Trail, NC, May has been working in the dental field for nearly a full decade. She studied at the University of North Carolina at Charlotte and gained years of experience in front desk and management. Today, her favorite part of the job is seeing how happy our patients feel after undergoing treatment and achieving a more beautiful smile.
When she isn't at the office, May spends much of her time with her beautiful daughter either traveling, going to the park, taking car rides, or going on long walks. She also loves reading, cooking new recipes, visiting new places, and being outdoors. One fun fact about her: she's a total jokester and enjoys making people smile and laugh!
Rosa, Dental Assistant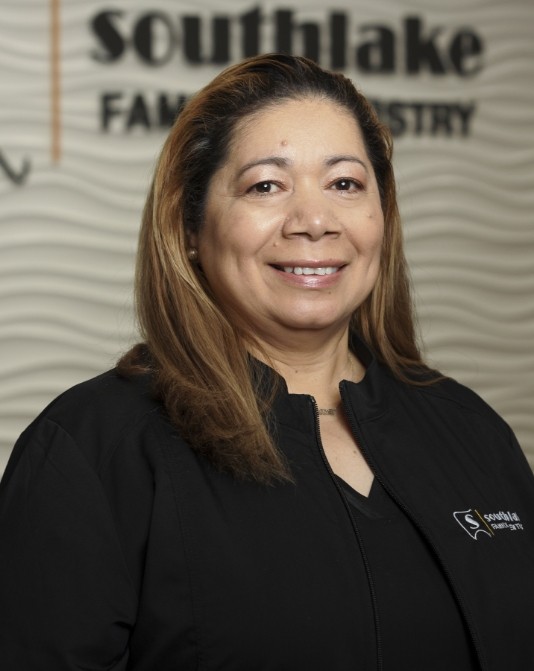 Rosa originally hails from El Salvador, and she's been a part of the dental world for over 15 years so far. She always goes above and beyond to give each patient the best of her when they're in the treatment chair!
Outside of the dental office, Rosa spends plenty of quality time with her family. As a bilingual person, she likes teaching others a few Spanish words here and there when the opportunity pops up. She also enjoys watching TV and cooking new recipes.
Jordan, Patient Coordinator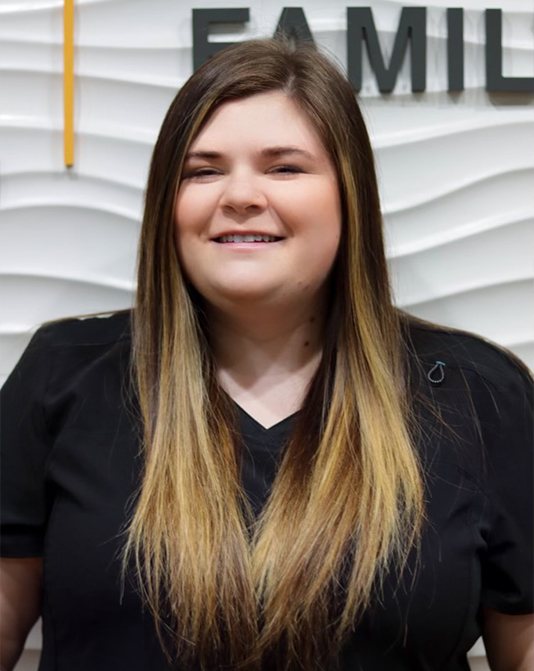 Jordan has a couple of years of experience in the dental field and counting. Born in Gastonia, NC, she enjoys making a difference in our patients' lives by scheduling their appointments and coordinating their treatment plans. The best part of her job: seeing people leave with a confident, beautiful, and healthier smile!
When she isn't at the office, Jordan enjoys her days with her husband and their two dogs. She also likes things like event planning, escape rooms, and participating as a singing/worship leader. A couple of interesting things about her: she loves planning weddings and doing florist work.
Kim, Dental Hygienist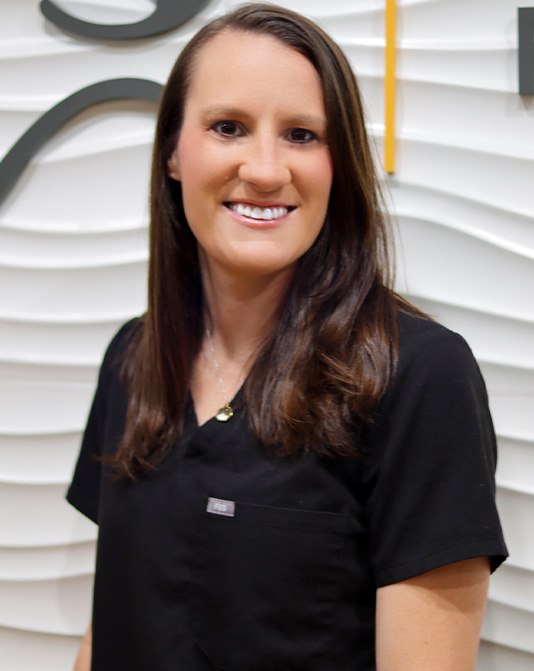 Originating from Ocilla, GA, Kim has well over a decade of experience in the field of dentistry. She began her career by studying at Midlands Technical College to become a Certified Dental Assistant before going to Florence-Darlington Technical College to earn her license in dental hygiene. Over the years, she's been trained in multiple duties and is certified in various tasks, such as nitrous oxide, infiltration, and CPR. Her favorite thing about her job is getting to know her patients while offering a fun, comfortable, and safe environment for them. Helping others by boosting their confidence in their smiles is incredibly fulfilling for her!
At home, Kim is happily married to her best friend, Ashley, and together they have two dogs (Cameron & Chloe) and recently rescued a cat named Claire. In her free time, she enjoys reading her bible, photography, refurbishing furniture, gardening, hiking, running, kayaking, singing, traveling, and creating memories with her family and friends. One interesting thing about her: she's terrified of frogs.
Jade, Dental Hygienist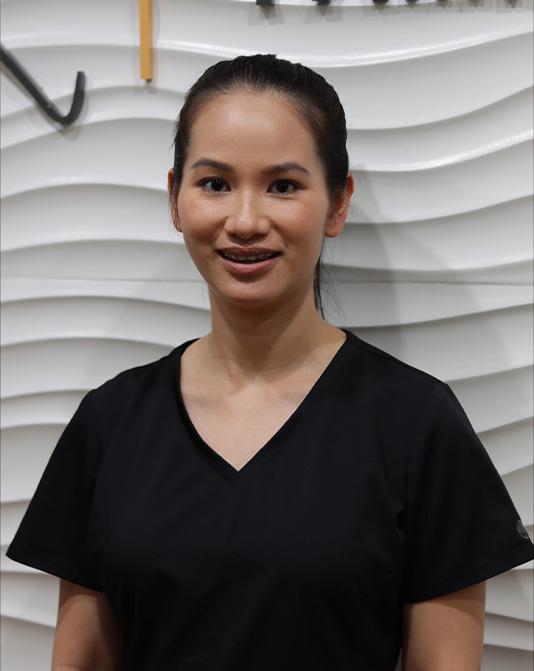 A native of Vietnam, Jade went to York Technical College and graduated from the dental assistance and dental hygiene programs. She has a license in both North Carolina and South Carolina and thoroughly enjoys helping others improve their oral health. The best part is being able to educate patients on how to best care for their pearly whites.
At home, Jade loves spending time with her family and is expecting a new member soon! In her free moments, she enjoys working out and jamming out to her favorite kind of music.