Meet Your Friendly Dental Team – Fort Mill, SC
Expertise Where It Matters Most
Not only does our team have multiple members with over a decade of dental experience, but Dr. Chougule also regularly takes the time to train them herself. This keeps their skills sharp and ensures they are able to use the latest technology, both of which directly benefit our patients when it comes to their comfort and care. They also love getting to know our patients and helping them feel right at home, and you can learn a little more about everyone below.
Jessica, Front Office Administrator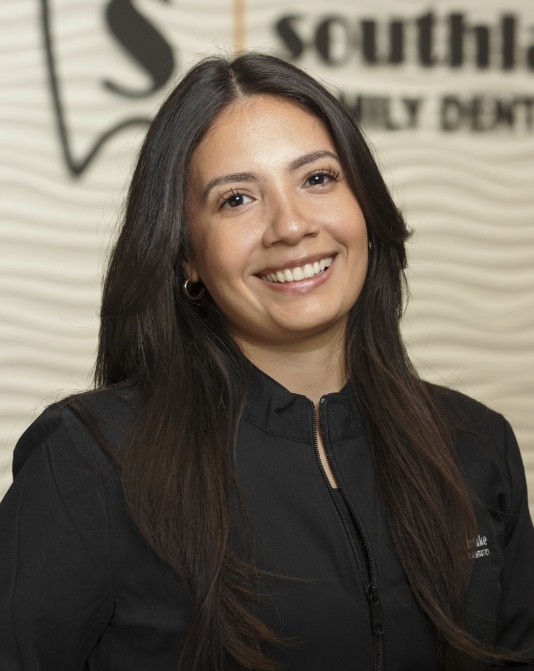 Jessica is originally from Staten Island, and she's worked in the dental field for almost 15 years now. She loves getting to meet new patients, build strong relationships, and spend so much time with her awesome coworkers!
Jessica's family is her biggest support, and they have lots of important traditions. When she has free time away from the dental office, some of her favorite hobbies include using her Peloton, riding her bike outside when the weather is nice, traveling, and trying new foods.
Jenna, Dental Hygienist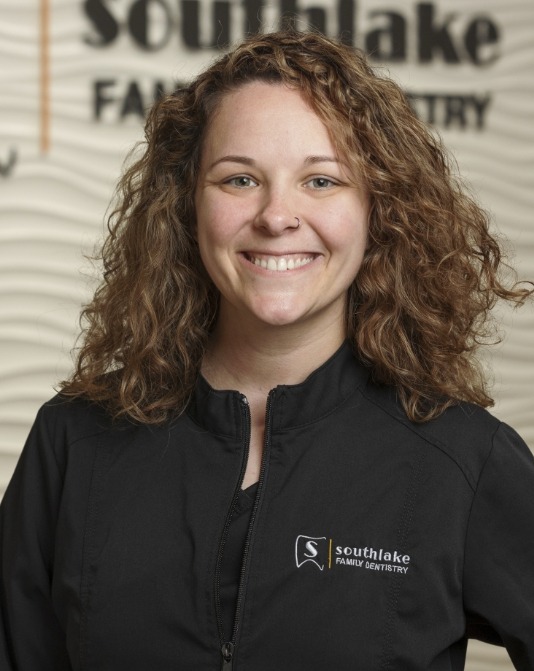 Jenna has been working in the dental field for over five years now, and she never gets tired of chatting with her patients. Teaching them about oral healthcare and seeing the positive improvements they've made six months later is always so rewarding! She studied at the Sarah Whitaker Glass Dental Hygiene School and is currently a member of the Charlotte Hygiene Study Club.
Even outside of work, Jenna loves talking to anyone and everyone about their teeth: friends, dates, random people in the toothpaste aisle at Target, etc. But as for personal hobbies, she likes to spend quality time with her roommate (most of her family lives in West Virginia), read, watch TV, take care of her plants, attend service at Dilworth United Methodist Church, and hang out with her friends. She also LOVES the mountains of North Carolina and goes there as often as she can.
Rosa, Dental Assistant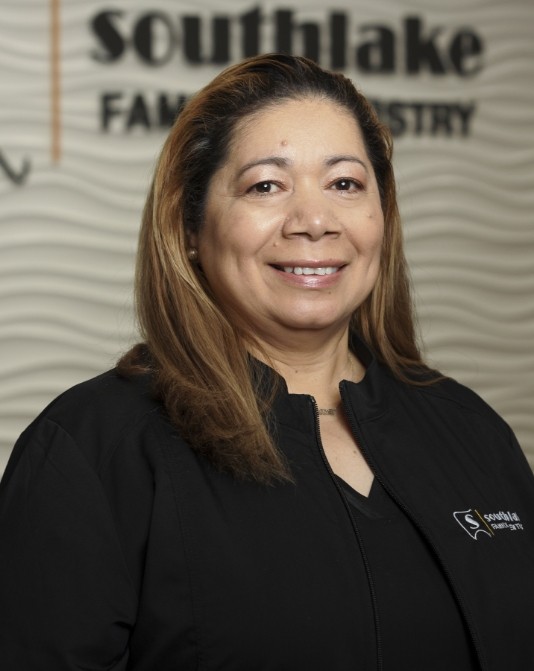 Rosa originally hails from El Salvador, and she's been a part of the dental world for over 15 years so far. She always goes above and beyond to give each patient the best of her when they're in the treatment chair!
Outside of the dental office, Rosa spends plenty of quality time with her family. As a bilingual person, she likes teaching others a few Spanish words here and there when the opportunity pops up. She also enjoys watching TV and cooking new recipes.
Olivia, Dental Assistant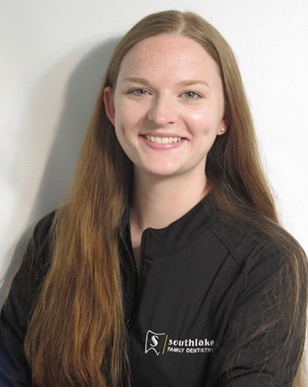 Olivia was born and raised right here in Fort Mill, SC! Before joining our team, she attended York Technical College and DA Academy of Dental Assisting. When asked about her favorite part of her job, she shared that it's helping patients become confident with their smiles.
Outside the office, Olivia has a husband, Brandon, and a dog, Chaco. She loves doing escape rooms, refurbishing furniture, touring local breweries, having game nights with friends, and gardening. Here's something you may not know about her: she hopes to be a future hygienist!