Dentures – Fort Mill, SC
Get Your Smile Back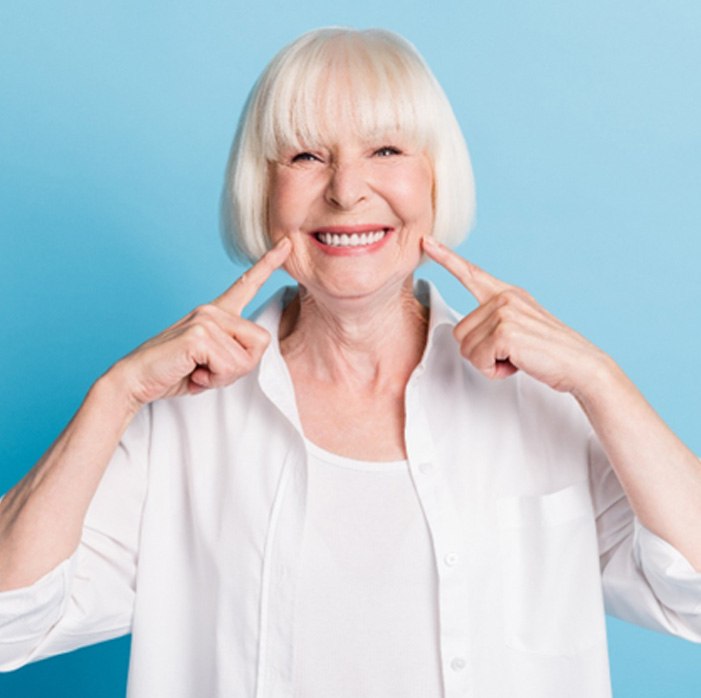 If you've struggled with tooth loss in the past, you know how difficult it can be to complete daily tasks,, like chewing your food, speaking clearly, and smiling without feeling insecure. The good news is that you don't need to spend the rest of your life with gaps in your smile. We offer dentures in Fort Mill so you can get your smile back! To learn more about dentures or to schedule a consultation with us, give us a call .
Why Choose Southlake Family Dentistry for Dentures?
Customized for Each Patient
Flexible Financing Available
Dental Membership Plan
Who's a Good Candidate for Dentures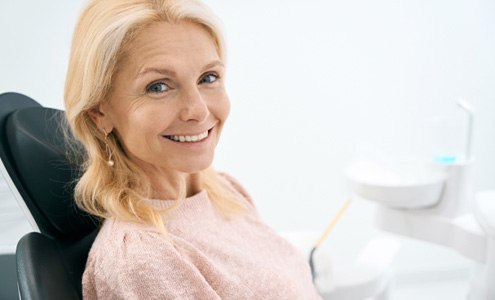 A good candidate for dentures can be someone who is missing several, most of, or all of their teeth. Depending on the number of teeth that are missing and where they are located in the mouth, we can create a customized treatment plan just for you. However, your smile must be in good health before we move forward with this process. If you have oral health issues, this will need to be addressed before we can continue with the procedure. After all, the health of your smile is our number one priority!
Effects of Missing Teeth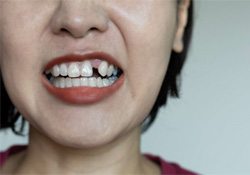 It's important to know what can cause someone to lose their teeth as well as the consequences of not replacing them in time. Some of the most common reasons involve gum disease, tooth decay, physical injury, and poor oral hygiene habits. Certain systemic conditions can also play a role in losing teeth over time.
Those who've lost their pearly whites know all too well the disadvantages of their smile. Not only will you feel less confident about your appearance, but you'll also experience difficulties with various daily tasks, such as eating, talking, and smiling. Without tooth roots, your jawbone will also begin to deteriorate due to a lack of stimulation, resulting in problems like dental shifting, gum recession, and facial sagging.
What Qualifies You for Dentures?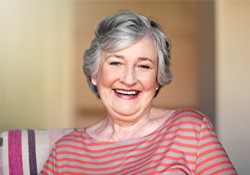 As mentioned before, most people who are missing any number of teeth can be eligible for dentures. With this versatile method, we can personalize your prosthetics to fit perfectly with the rest of your smile for many years. However, you'll need to have sufficient jawbone density and healthy gums before undergoing the treatment.
When it comes to the type of denture you'll receive, we'll need to consider the number of teeth that require replacements. Our options include full dentures, partial dentures, and even implant dentures. These custom prosthetics also come with a lower initial price, making them popular for patients working with a budget.
Alternative Tooth-Replacement Options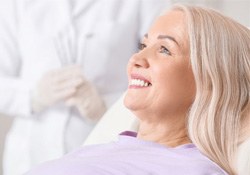 If dentures aren't on the table for you, it doesn't mean you'll be all out of options. Our team offers other solutions for restoring your bite, such as:
Dental Bridges : If you're missing one or just a few teeth in a row, then dental bridges are a perfect option. As long as you have healthy adjacent teeth, we can support your prosthetic on them to keep them stable.
Dental Implants : For superiority stability, we can embed titanium posts into your jawbone to directly anchor your restoration(s) to your facial structure. This process requires sufficient bone density and involves minor surgery. However, the results can easily last decades to a lifetime with proper maintenance.
Learn More About Dental Bridges
Types of Dentures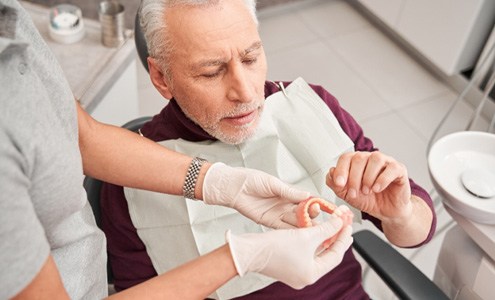 There are a few different types of dentures to cater to your needs. After we thoroughly examine your smile, we will be able to tell you which of the following is ideal for you.
Partial Dentures
A partial denture is an excellent option for those who still have some healthy teeth in their mouth. A partial denture fits between the teeth like a puzzle piece, so you can replace missing teeth in different areas of the mouth with one restoration per arch.
Full Dentures
If you are missing all of the teeth on one or both of your arches, a full denture is likely a great option for you. Instead of being held in place by your existing teeth, a full denture is kept stationary by the shape and suction of the gums.
Implant Dentures
If you're searching for a more stable, permanent option, implant dentures could be the solution for you. This type of denture is anchored into the jawbone with titanium, screw-like implants that are surgically placed to act as tooth roots. They allow for additional bite force and prevent bone loss from occurring over time.
The Benefits of Dentures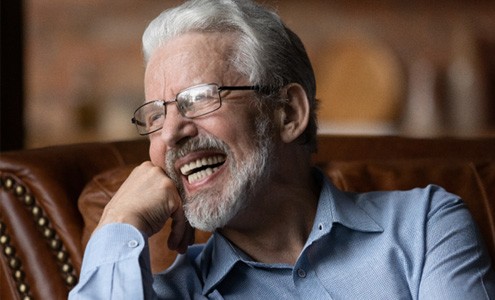 There are many benefits you can experience when you opt for dentures. Here are some of the most prominent:
Supports Facial Muscles
Easier Chewing
Improved Speech
Natural Appearance
Prevents Movement of Teeth
Covered by Most Dental Insurance Plans
Increases Confidence
Easy to Clean