Invisalign – Fort Mill, SC
Get a Straight Smile Without Metal Braces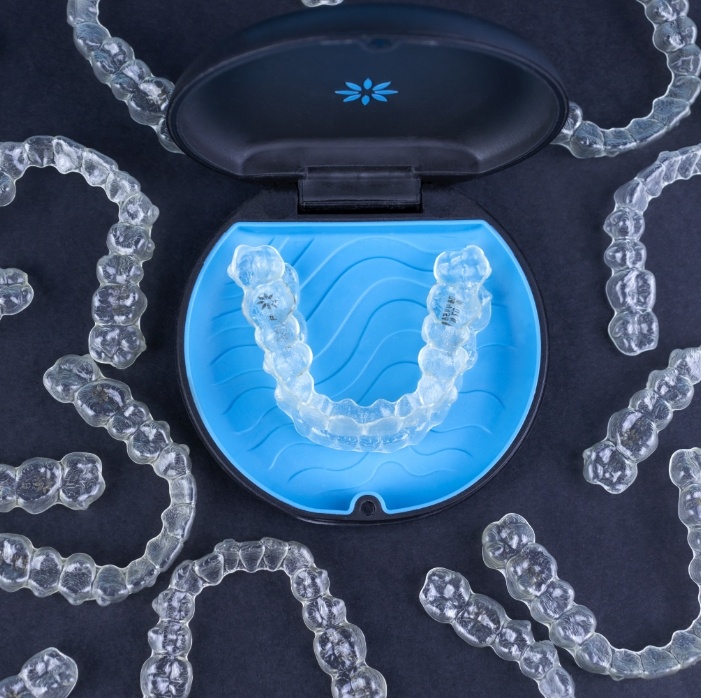 If you're an adult with crooked teeth, the last thing you want is to wear awkward, uncomfortable metal braces that are reminiscent of your middle school days. Fortunately, there's a more discreet, convenient option: Invisalign clear braces. With these see-through plastic aligners, you won't have to worry about feeling self-conscious while straightening your teeth. Here at Southlake Family Dentistry, Dr. Priya Chougule can customize your Invisalign treatment to give you the perfectly straight smile you've been waiting for. Contact us today to schedule your consultation to discuss Invisalign in Fort Mill, SC!
Why Choose Southlake Family Dentistry for Invisalign?
Mess-Free Digital Impressions with iTero Scanner
See Your Results Beforehand with Virtual Smile Design
We Take the Time to Fully Personalize Your Treatment
How Invisalign Works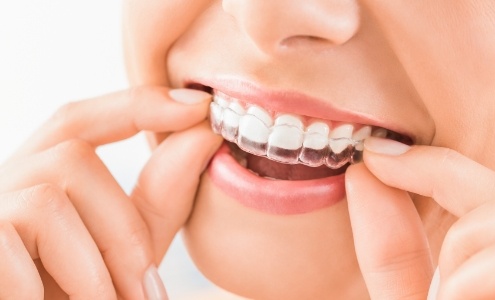 Invisalign is an orthodontic solution that can help adults and teenagers enjoy straighter teeth without the drawbacks of traditional braces. It uses a series of clear aligner trays made from smooth plastic. Each set of aligners, which is worn for a few weeks before moving on to the next, gradually shifts a portion of your smile into the right position. You'll wear these aligners for about 22 hours a day, and you'll visit Dr. Chougule every month or two to ensure your treatment is progressing smoothly.
Benefits of Invisalign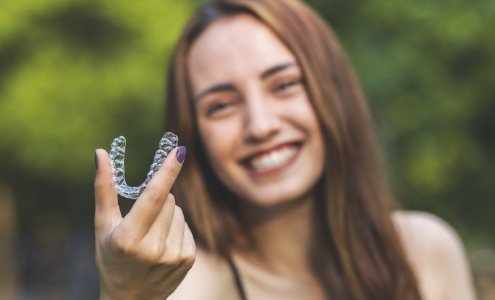 Invisalign is often considered superior to metal braces, and it's not hard to see why when you look at the benefits it provides, such as:
The clear aligners are nearly impossible to see when worn, so they shouldn't detract from your image.
You won't need to give up the foods you love, as you can simply remove the aligners before eating.
Oral hygiene is also easy; just take the aligners out, and you can brush and floss normally.
The smooth plastic doesn't irritate your cheeks, tongue, lips, and gums like metal wires and brackets would.
Understanding the Cost of Invisalign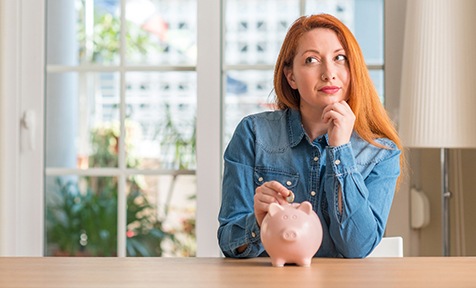 For patients who aren't eager about showing off metal brackets and wires throughout the duration of their orthodontic treatment, Invisalign is an excellent option. It has so many unique benefits. However, it is crucial that you understand the cost of treatment so that you don't end up with unnecessary surprises. To learn exactly how much you can expect your treatment to cost, schedule a consultation with us. In the meantime, here are some things to consider.
Factors that Affect the Cost of Invisalign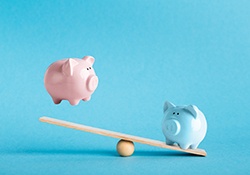 The cost of your Invisalign treatment will vary depending on a few factors. Here are some of the most prominent:
Number of Arches: Most people who undergo Invisalign treatment will have both their upper and lower teeth straightened. However, in some cases, only one arch needs to be addressed. In this situation, the cost is lower.
Complexity: If you have severe alignment issues, your treatment is likely to cost more. Closing a few small gaps is much easier and cheaper than correcting a significant bite problem.
Length of Treatment: A longer treatment time means more aligners and a higher cost.
Invisalign VS Smile Direct Club™: Which Costs More?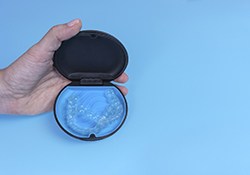 When a patient is looking for a quick fix or lower budget options, like Smile Direct Club™, may seem tempting, but a lower cost doesn't necessarily mean that it is the best option. While the price is generally lower than Invisalign, Smile Direct Club™ has a do-it-yourself approach with little to no oversight from a dental professional. This means additional room for error, and you could even end up with serious issues that will need to be treated by a professional anyway.
With Invisalign, you have the trusted oversight of our dentists for each step along the way. Invisalign is professionally made, uses highly accurate impressions, and results in a more successful treatment overall. The cost difference is worth it for a smooth, stress-free orthodontic treatment.
Does Dental Insurance Cover Invisalign?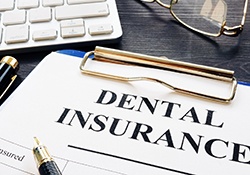 Some dental insurance plans include coverage for orthodontic treatment, so you should check with your insurance provider to see if this is the case for you. At Southlake Family Dentistry, we're in-network with Delta Dental Premier and Cigna, but we are also happy to accept and file claims for many other providers.
Options for Making Invisalign Affordable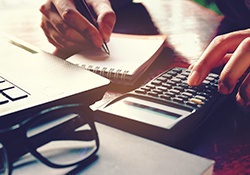 If you don't have dental insurance, this doesn't mean that you will be left completely in the dust. We work with CareCredit – a third-party financing company that can split the cost of your treatment into manageable monthly installments with little to no interest. To learn more about your financial options, talk to one of our friendly team members.
To find out exactly how much your treatment will cost, see us for a consultation. We're eager to help you get on a path towards a straighter smile!
Invisalign FAQs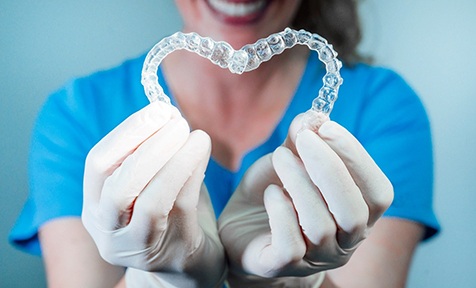 Having a straighter smile can significantly improve one's quality of life. If you want to avoid the hassle of metal wires and brackets, you may be thinking about getting Invisalign in Fort Mill. Of course, it's completely normal to have a few questions about the process before committing to it. At Southlake Family Dentistry, we want you to be as well-informed as possible, which is why we've decided to answer some frequently asked questions below. If you don't see the answers you're looking for, don't hesitate to reach out!
How Long Does Invisalign Take?
Since every case is unique, the exact amount of time it'll take to complete Invisalign will vary significantly from person to person. Many factors influence the overall time, including the severity of your dental misalignment and your treatment compliance. On average, it takes most patients about 12 to 18 months to finish treatment. While that may sound like a long time, it's important to remember that it's still four months shorter than the average treatment with traditional metal braces.
What Happens After Invisalign?
After you've completed Invisalign treatment, you'll need to wear a retainer to preserve your hard-earned results. It'll ensure your teeth stay in their desired, straight position for as long as possible. The amount of time you'll be required to wear your retainer depends on your specific case. Most people are asked to wear it full time for a few months before gradually decreasing to only wearing it at night.
Does Invisalign Give You a Lisp?
Initially, you may have a hard time saying certain words or making specific sounds because you're not used to talking with the clear aligners. Any lisp you develop is temporary and is caused by improper tongue placement inside the mouth when speaking. At most, it takes a few weeks for the lisp to fully resolve. The quickest way to get rid of it is simply by talking. With practice, your tongue will eventually adjust and you'll learn how to speak more easily with the aligners in your mouth.
What If My Invisalign Broke?
Even though Invisalign clear aligners are durable, they can still crack, break, or get damaged. If you notice a minor crack, be extra careful when taking the trays out and putting them back in your mouth. You should avoid repairing the damaged aligner on your own. The best course of action would be to contact our office and ask for advice. Depending on your situation, you may be asked to go back to your previous aligner or advanced to the next one.