Cosmetic Dentistry – Fort Mill, SC
Start Feeling Proud of Your Smile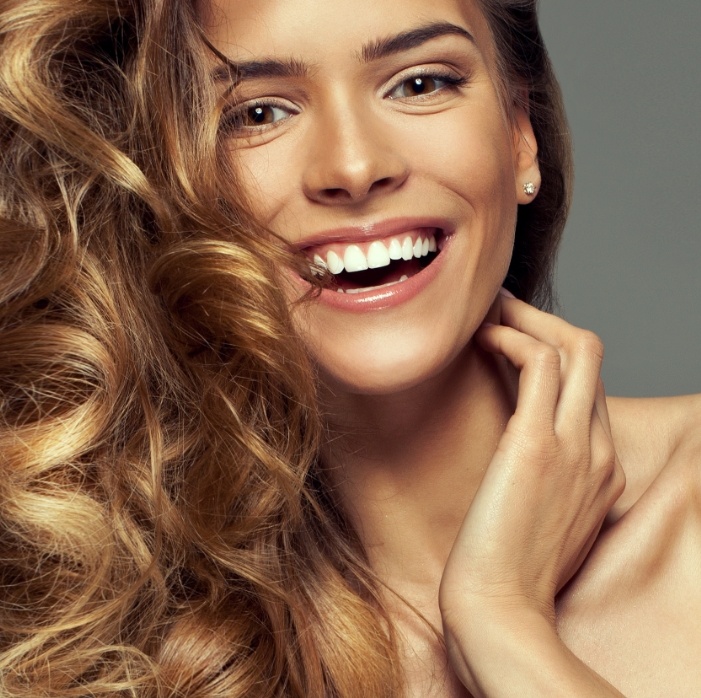 Even if you take great care of your teeth, they might still become dull, worn-down, or stained over the years. While these imperfections don't necessarily harm your oral health, they can take a toll on your self-confidence. Dr. Priya Chougule wants you to have a smile you can feel proud of. To that end, she offers a variety of cosmetic services here at Southlake Family Dentistry. Thanks to her perfectionism and gentle, individualized approach, you're sure to love the smile you'll see in the mirror! Contact our dental office today to set up your consultation to discuss cosmetic dentistry in Fort Mill, SC.
Why Choose Southlake Family Dentistry for Cosmetic Dentistry?
We Take the Time to Fully Personalize Your Treatment
High-Quality Materials from the Best Dental Labs
See Your Results Beforehand with Virtual Smile Design
Porcelain Veneers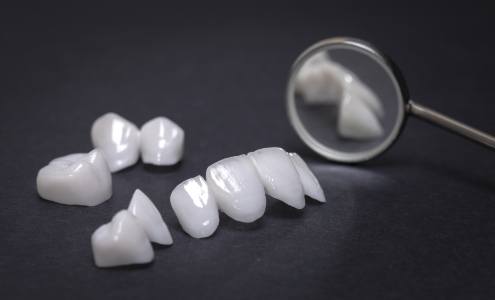 Veneers are an easy, effective way to improve virtually every aspect of your teeth with just one procedure. We design and place thin, customized ceramic shells over the front surfaces of the teeth that are visible when you smile, concealing cracks, stains, chips, small gaps, misshapenness, and more. In as little as two appointments, veneers can help you attain a smile that looks like it has always been flawless.
Metal-Free Dental Restorations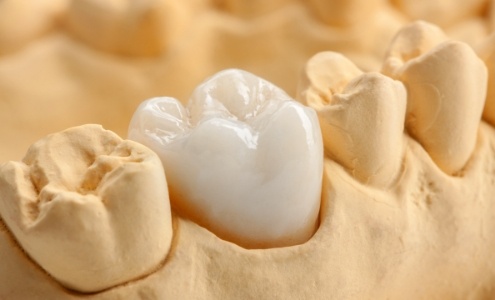 Dental crowns, fillings, and other restorations are meant to repair weakened teeth and prevent additional damage. In the old days, making these restorations from dark metals like gold was considered, well, the gold standard. Luckily, you no longer need to tarnish your smile just to heal your tooth. Instead, we offer metal-free dental restorations made from tooth-colored porcelain, composite resin, and other materials that blend right in with your grin as a whole.
Cosmetic Dental Bonding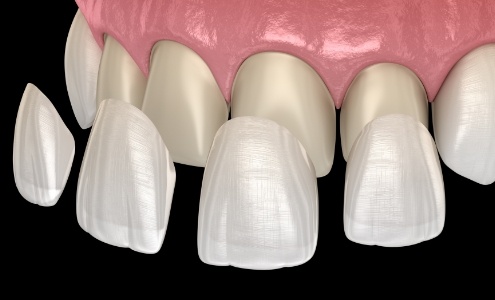 Even a slight chip, crack, or stain on a single tooth can hugely alter your smile. For imperfections that are minor enough to not need a crown or veneer, we can fix them up quickly with cosmetic dental bonding. After custom-shading and applying a small amount of composite resin (the same material used in cavity fillings) to your tooth, the flaw will disappear. Better yet, the procedure rarely takes more than a single, hour-long appointment.
Teeth Whitening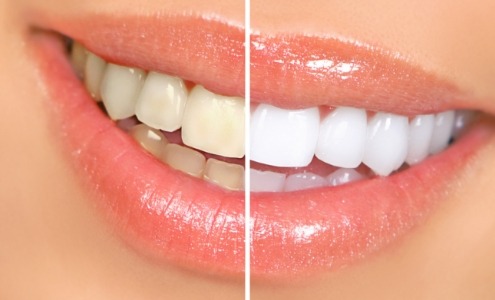 One of our most popular and affordable cosmetic services is professional teeth whitening treatment. It can give you a much brighter smile than over-the-counter whitening products ever could! Our practice can provide you with personalized take-home whitening kits for you to use on your own time. As long as you wear your custom-made whitening trays as instructed, you can achieve dramatic results in as little as two weeks.
Learn More About Teeth Whitening
Gum Recontouring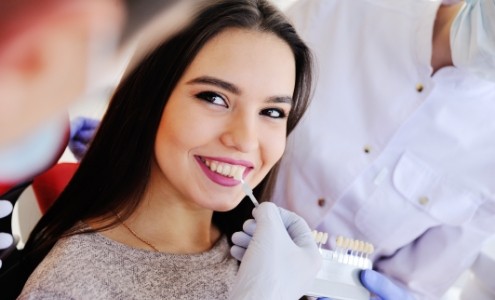 If your teeth look a bit short because they're covered up by extra gum tissue, you might have a "gummy" smile. To reveal more of your pearly whites and make your grin look more even, Dr. Chougule can use a soft tissue laser to gently, carefully, and painlessly remove the excess tissue. This procedure, known as gum recontouring, produces permanent results and can usually be completed in one visit.
Smile Makeovers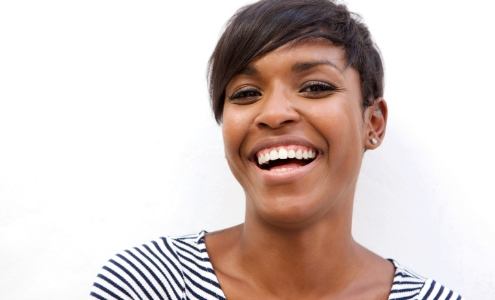 Maybe you want to fix your gummy smile but also repair a chipped tooth. Perhaps you'd like to whiten and straighten your teeth. Whatever the case may be, let Dr. Chougule know about the specific changes you wish to make. She can individually tailor a treatment plan, called a smile makeover, designed to correct everything that bothers you in the most efficient and effective way possible.
Cosmetic Dentistry FAQs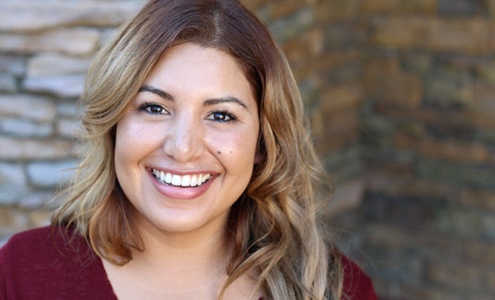 If you want to learn more about cosmetic dentistry in Fort Mill, we'd love to help! The best way to get a specific answer to a specific question is by getting in touch with our team directly. Of course, if you simply want to learn more general information about transforming your smile before your appointment, then keep reading.
How Long Does Cosmetic Dentistry Last?
That depends! Naturally, one of the biggest factors in the answer is the cosmetic dental treatment you choose. For example, while direct bonding can last for several years at a time, veneers can last for 15+ years. Similarly, teeth whitening results can last for multiple months while Invisalign can deliver results that last a lifetime. Another factor that will play a role in the answer is how well you care for your smile. If you smoke, neglect to floss, and skip your biannual visits, then there is a good chance stains, decay, and other dental damage will re-surface quickly. On the other hand, if you implement a solid oral hygiene routine and take good care of your teeth and gums, then you'll prolong your results significantly.
Is Cosmetic Dentistry Covered by Insurance?
Since cosmetic dentistry typically isn't "medically necessary," many dental insurance providers do not cover it. Of course, there are some exceptions. Metal-free restorations, for example, benefit both the look and function of your smile. Furthermore, some dental plans include a once-in-a-lifetime benefit for orthodontic treatment, like Invisalign. That's why it's always a good idea to double-check! Our team at Southlake Family Dentistry is proud to be an in-network provider for both Delta Dental Premier and Cigna and welcomes out-of-network benefits as well. As a result, we can easily help you understand your coverage and your out-of-pocket expenses.
How Do I Know If I Need Cosmetic Dentistry?
In short, if you're unhappy with your smile, then you'll likely benefit from cosmetic dentistry. Chipped, cracked, misaligned, and otherwise imperfect teeth are just a few of the many dental flaws these smile-enhancing treatments can fix flawlessly. In other words, your smile goals are never out of reach with a skilled Fort Mill cosmetic dentist in your corner, so don't wait to schedule a consultation!
Is Cosmetic Dentistry Worth It?
According to the countless patients who have chosen to transform their smiles with cosmetic dentistry, the answer is "yes!" That's because these treatments are so much more than just an investment in your appearance. While they will certainly boost your confidence, the benefits to your oral health, bite, personal life, and professional success are noteworthy as well. So, don't miss cosmetic dentistry as just an aesthetic service – it's so much more!