Emergency Dentistry – Fort Mill, SC
Helping Fort Mill Smiles When They Need It Most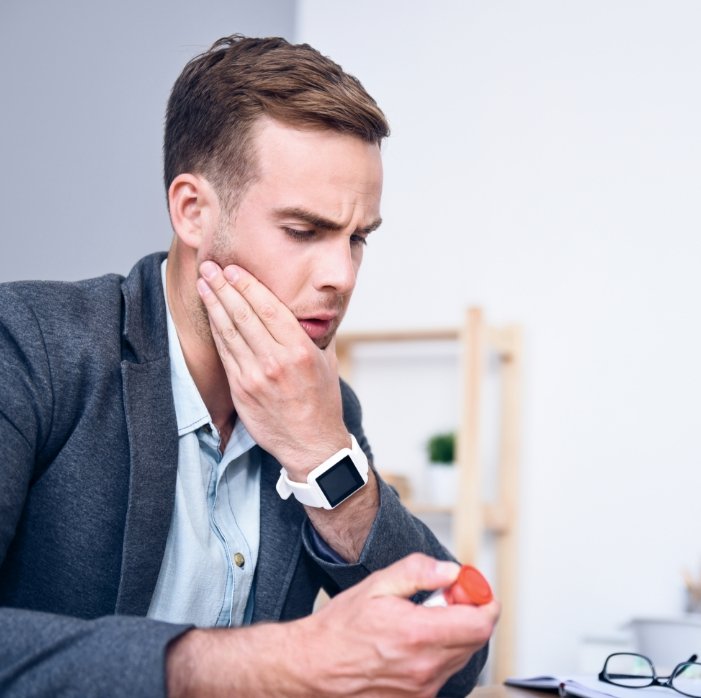 No one expects to be faced with a sudden dental emergency, but as our Southlake Family Dentistry team can tell you, they're much more common than you might have thought! If you or a family member are dealing with intense dental pain, don't waste precious time sitting in the waiting room at the ER. For the prompt, expert care your smile needs, call our dental office for emergency dentistry in Fort Mill, SC. We'll get you in for an appointment with Dr. Priya Chougule, an experienced emergency dentist, in no time!
Why Choose Southlake Family Dentistry for Emergency Dentistry?
Same-Day Dental Appointments for Emergency Patients
Dental Sedation Available to Relieve Anxiety
Individually Tailored Care from an Experienced Dentist
How We Treat Dental Emergencies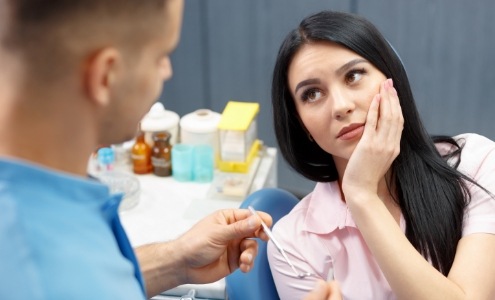 Dental emergencies are stressful, to say the least, but try to remain calm. Give us a call and we'll take it from there! Here are the steps we'll take to remedy your situation:
Book your same-day appointment – Over the phone, one of our team members will ask you about your symptoms and assess how quickly you need to come in. If the problem is urgent, we'll fit you into our schedule later that same day. We can also advise you on how to handle your symptoms until then.
Evaluate the problem – As soon as you arrive, Dr. Chougule will perform a quick yet thorough exam to determine the root cause of your emergency.
Review your treatment options – Dr. Chougule will share her findings with you and discuss your options for solving the issue. She'll never force a treatment on you; she'll always consider your preferences and viewpoint.
Heal your smile – Once we've agreed on a course of action, we can start repairing your smile.
The Most Common Dental Emergencies
We never want to take risks when it comes to your smile, so we encourage you to call us even if you're not sure whether your situation qualifies as a "real" emergency. After all, waiting too long for treatment will only make the problem worse. Please contact us if you're experiencing any of the following common dental emergencies.
Chipped
Tooth

Cracked
Tooth

Sensitivity to
Hot & Cold

Knocked-Out
Tooth

Lost Filling
or Crown

Broken
Denture

Loose
Tooth

Gums, Lip or
Tongue Injury

Jaw Pain or
Clenching

Something Stuck
Between Teeth
Understanding the Cost of Treating Dental Emergencies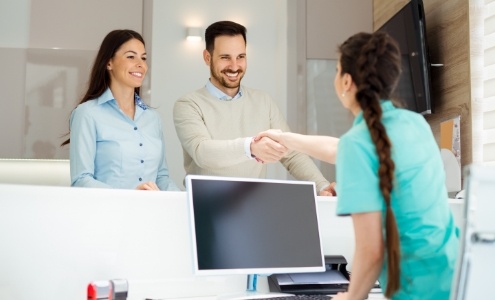 Every dental emergency is different, and the cost of treatment reflects that. For example, minor cases of tooth decay might only require an inexpensive filling, while others may need more extensive and pricier procedures like a crown or tooth extraction. After Dr. Chougule has performed an emergency exam and recommended treatment, our team can help you understand the costs involved and come up with ways to fit your care into your budget.
Keys to Preventing Dental Emergencies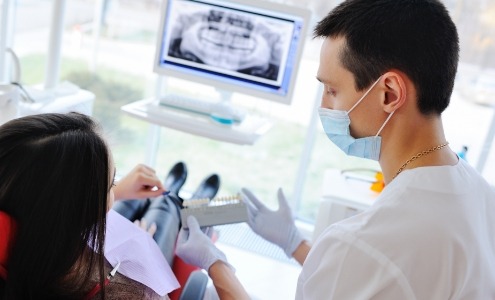 You're less likely to be faced with a dental emergency when you take the right steps to prevent them. These include brushing and flossing every day at home to reduce your risk of tooth decay and infections. Also, you should get two dental checkups per year so that we can stop small issues from becoming emergencies later on. To protect your teeth from physical trauma, wear a mouthguard if you play sports and a nightguard if you tend to grind your teeth while asleep.