Dental Crowns – Fort Mill, SC
Simple & Lifelike Tooth Repair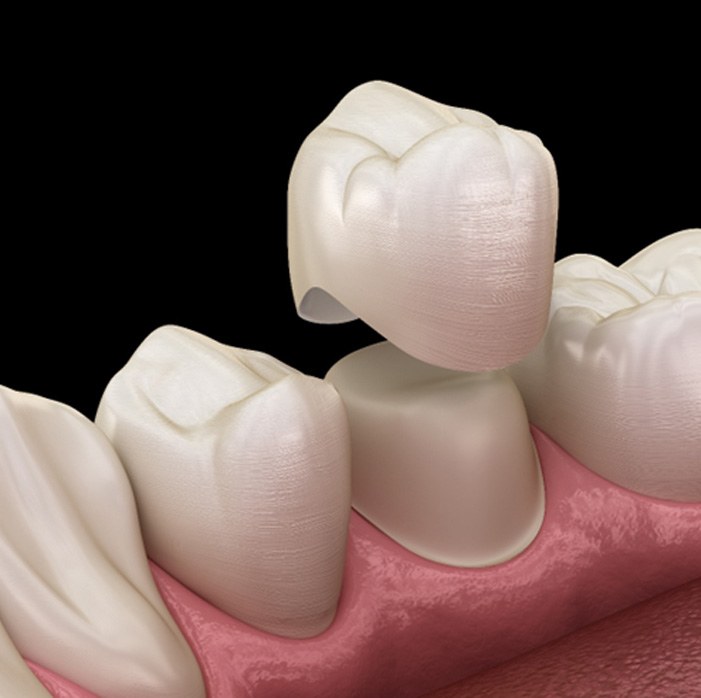 Are you struggling with a decayed or injured tooth? This condition can make it difficult to enjoy normal daily tasks comfortably, such as eating, talking, and smiling. If left untreated, you can end up at risk of further damage or oral infection. Fortunately, our team at Southlake Family Dentistry can effectively repair damaged or otherwise compromised pearly whites with dental crowns in Fort Mill. By covering your affected tooth with this ceramic restoration, we'll be able to improve its look and function as well as prevent future complications. Read on or give us a call today to learn more!
Why Choose Southlake Family Dentistry for Dental Implants?
High-Quality & Natural-Looking Dental Materials
Welcomes Dental Insurance & Offers Alternative Financing
Expert, Dedicated & Caring Dental Staff
What is a Dental Crown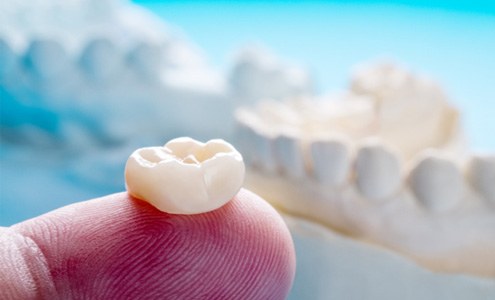 A dental crown is a durable ceramic cap that is placed over a damaged or compromised tooth. These restorations can come in various types, such as porcelain, zirconia, and Emax. Not only will they provide a strong foundation for an improved bite, but the ceramic material will also reflect light similar to natural enamel, giving it a lifelike appearance. In many cases, the entire procedure to create and place a dental crown can typically take two appointments spaced a week apart. This tooth-replacement option can be used for the following:
Restoring a broken tooth
Repairing a large cavity
Cosmetically improving an undersized or misshapen tooth
Keeping a weakened tooth together
Helping the bite alignments to treat TMD problems
Completing a dental implant
The Dental Crown Process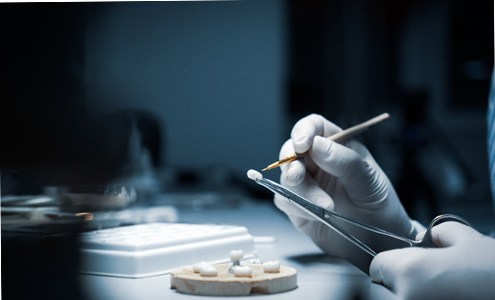 This procedure will normally require two visits. For your first appointment, your dentist will assess your oral health and prepare your affected tooth by removing a small portion of the enamel. This will make room for your restoration so that it can blend seamlessly with the rest of your smile. Our team will then take impressions of the area and send them to a dental lab for fabrication
It'll usually take a couple of weeks for your final restoration to be constructed. In the meantime, you'll be provided with a temporary crown to protect your tooth. Once your restoration is finished, we'll call you back to our office so that we can properly fit and cement it to your tooth. After confirming that your bite is comfortable and you're satisfied with your results, you'll be sent on your way to enjoy your renewed smile!
The Benefits of Getting a Dental Crown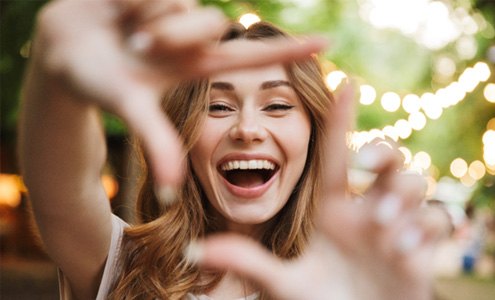 Here are several essential benefits you can expect to enjoy with your dental crown
A durable and natural-looking solution that blends with your natural smile
Minimized risk of more serious dental issues, like an infection or a required tooth extraction
Eliminate discomfort when chewing, eating, and drinking
Reduced tooth sensitivity in the damaged area
A restoration that can last 10 years or more with proper care