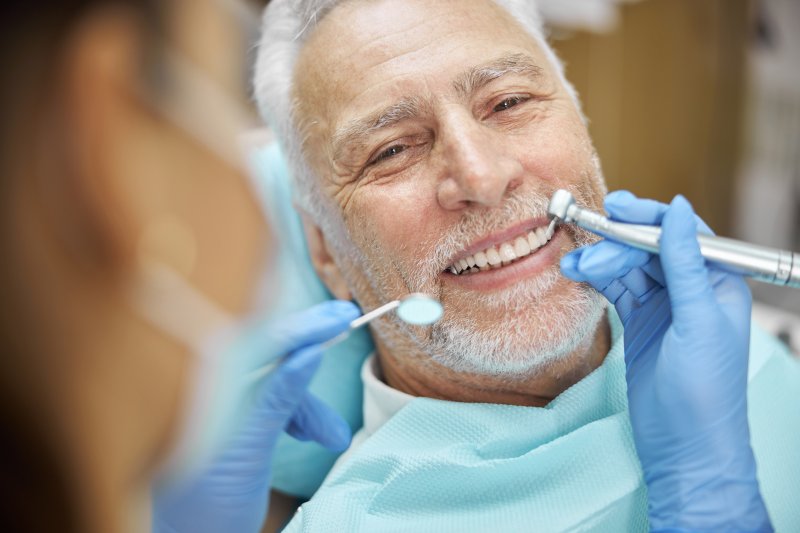 Veneers are one of the most popular cosmetic dental treatments, and it's easy to see why! Not only can they transform your smile into one you'll love, but they offer many incredible benefits. They'll allow you to embrace new opportunities and feel more confident in your appearance. Since veneers can't get cavities, many people think they're maintenance-free. Of course, that's far from true. Read on to learn why the underlying teeth are still susceptible to decay and tips for maintaining your veneers.
Are Cavities Possible with Veneers?
Absolutely! Even though the veneers themselves can't get cavities, the underlying teeth they're bonded to are still vulnerable to decay. Keep in mind that a veneer is only a thin shell that's placed on the front-facing portion of a tooth – the back side will remain exposed and is at risk of developing a cavity.
Bacteria and food particles can more easily get behind veneers and attack the teeth if they've been attached for several years. Also, preexisting decay and weakened enamel increases your risk of cavities in veneer-supporting teeth. That's why it's important to address any oral health issues before moving forward with cosmetic dental treatment.
How to Care for Your Veneers
Luckily, caring for veneers is simple and doesn't require any special effort! You don't have to worry about purchasing certain products or incorporating complex steps into your oral hygiene routine. Here's what you can do to prevent cavities and help your veneers last as long as possible:
Visit your dentist regularly. These six-month checkups will allow your cosmetic dentist in Fort Mill to spot and treat any cavities while they're still forming.
Use the right products. Avoid using toothpaste with abrasive ingredients because they can damage the surface of your veneers. Instead, you should purchase one with a gel formula.
Practice good oral hygiene. Brushing and flossing are essential to remove any cavity-causing plaque, bacteria, and food debris that collects around veneers.
Get your treatment from the right person. It's incredibly important to do your research when choosing a cosmetic dentist for veneer treatment. Make sure you choose someone with notable experience and positive reviews. Otherwise, improper installation can leave your underlying teeth vulnerable to issues like decay, cavities, and infection.
If you want to improve your smile, consider getting veneers in Fort Mill! However, you must take proper care of them to keep your mouth cavity-free. Following the tips outlined above will ensure your pearly whites stay beautiful and healthy for years to come.
About the Practice
At Southlake Family Dentistry, we strive to give every patient a smile they'll never stop showing off. From standard checkups to state-of-the-art dental implants to high-quality cosmetic dentistry, we've got everything you need in one convenient location. To learn more about maintaining your veneers, visit our website or call (803) 548-3342.