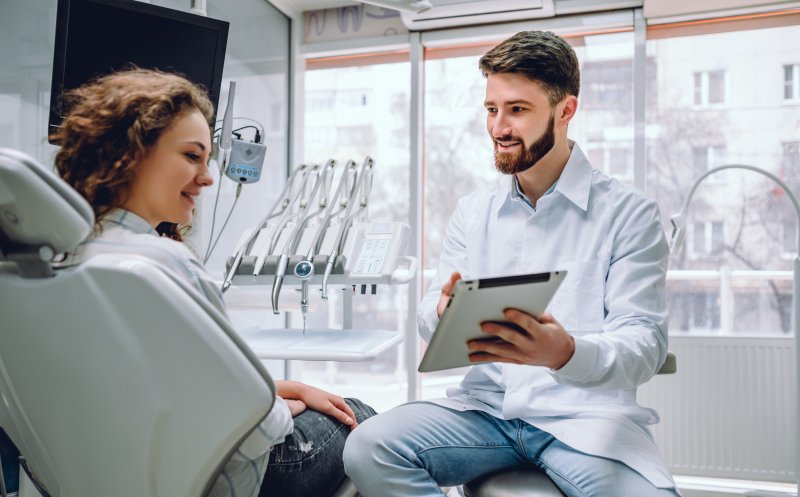 If you're unhappy with the way your teeth look and want to improve your smile, then cosmetic dentistry may be your best option. With multiple types of treatments that can correct various aesthetic issues, you can be sure to enjoy relatively quick and effective results. However, you may be wondering how to decide on the right dentist for you. After all, you'll want a professional who is dedicated to addressing your dental needs. Keep reading to learn four things to consider when deciding on a cosmetic dentist!
#1: Schedule a Trial Visit
One of the first things you should do is to get a sense of their dental office. Not every practice looks or feels the same, and some may have more amenities than others. You'll want to find a dentist that provides an environment and features that make you feel comfortable. This will also be a great time to get to know the dental staff to see if they're a good fit for you.
#2: Request Before & After Photos of Their Work
If you want a clear idea of what your dentist can offer, then you should ask to see before and after photos. They'll be more than happy to share their work and how their patients have responded to their treatment. You should also ask to see images that are similar to the cosmetic dental work you want to be done for your smile, that way you know what to expect from your treatment.
#3: Ask For a Detailed Treatment Plan
Before starting any work, you'll want your dentist to walk you through the entire process. This is especially helpful if you're needing to undergo more extensive procedures to enhance your smile, as you won't want any surprises. Be sure to ask about the technology and techniques they can use to ensure you remain comfortable during your appointment, such as sedation therapy. By knowing the layout of your cosmetic procedure, you can feel more confident about achieving your desired results!
#4: Talk About Their Payment Options
A major factor to consider for your treatment is how much you'll need to pay. Although most dental insurance companies won't offer coverage for cosmetic work, you might still have other payment options. Ask your dentist if they can provide alternative financing that can help make your procedure more manageable and budget-friendly.
When it comes to improving your pearly whites, you'll want nothing but the best results from your cosmetic dentist. Once you've decided on a dental professional to work with, you'll be one step closer to achieving the beautiful smile you've always wanted!
About the Author
Dr. Priya Chougule is a proud member of several organizations like the South Carolina Dental Association and the American Academy of Cosmetic Dentistry. She provides a wide range of high-quality and comprehensive services, including teeth whitening, dental bonding, veneers, and sedation therapy. She also offers a membership plan for discounts on various treatments and alternative financing with CareCredit to help make your procedure more convenient. If you'd like to schedule an appointment, feel free to visit our website or call us at 803-548-3342.