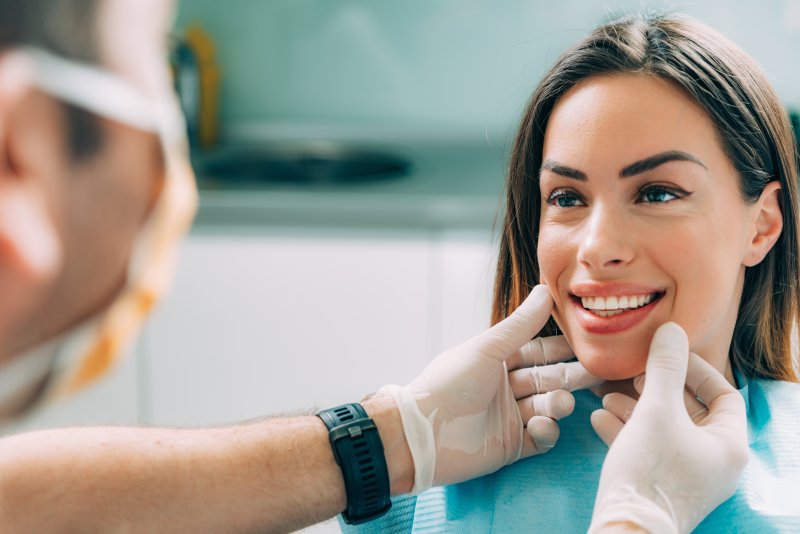 Given the touted results of cosmetic dentistry, the field can sometimes sound too good to be true. There's got to be a catch, right? Like, is cosmetic dentistry really safe? They say that artists suffer for their art, so perhaps you suffer for the gleaming smile that dentists give you.
As it happens, though, cosmetic dentistry is just as safe as any other vetted medicine. Below is a summary of its common treatments and why they're safe for patients.
Teeth Whitening
Teeth whitening removes stains with bleach and light, causing the teeth to look whiter. A well-known example of a non-invasive dental treatment, this whitening can work on both a tooth's inner layer and the exterior.
When performed by a skilled dentist, teeth whitening is one of the safest dental procedures. At-home teeth-whiteners are discouraged precisely because dental experts have found them unsafe, as they cause irreparable damage to teeth's enamel coating when used incorrectly.
Cosmetic Bonding
Also known as direct resin bonding, cosmetic bonding uses a harmless, tooth-colored resin to fix gaps and deterioration. After custom-shading and applying a small amount of resin to your tooth, the flaw disappears.
Cosmetic bonding doesn't harm you at all. The resin used doesn't erode enamel surfaces, nor is it toxic to surrounding gums or tissues. Furthermore, applying the resin is pain-free and involves no drilling or injections.
Porcelain Veneers
Veneers are custom-made, protective porcelain shells that secure and visually improve teeth. They correct dental imperfections like chips, discoloration, and minor misalignment.
In addition to being able to address a wide range of flaws simultaneously, the entire process can be completed in as little as two appointments. While some enamel will need to be removed during the preparation process, your teeth won't be any more vulnerable to decay. In fact, the thin but durable porcelain can help protect your teeth while keeping your smile bright and beautiful!
Metal-Free Dental Restorations
Dental crowns, fillings, and other restorations repair weakened teeth and prevent additional damage. Today, they are made from tooth-colored porcelain, composite resin, and other materials that blend right in with your smile.
Smile Makeovers
A smile makeover is when dentists perform two or more cosmetic dental procedures in succession. As part of this process, the dentist ensures that healing takes place between treatments, so no harm comes to the teeth or mouth.
Cosmetic dentistry doesn't require you to sacrifice your health for your appearance. On the contrary, it seeks to preserve both so you can enjoy your beautiful smile as part of a long life!
About the Practice
Southlake Family Dentistry is based in Fort Mill, SC. Headed by Dr. Priya Chougule, who earned her DMD from the University of Connecticut, their team has over a decade of dental experience in addressing patient needs. They also continue to pursue education on the latest trends, keeping their skills sharp and allowing them to use up-to-date dental technology. Such efforts are especially evident in their cosmetic dentistry, which uses high-quality materials for customized smile improvements. For more information or to schedule an appointment, they can be reached at their website or by phone at (803)-548-3342.